Reasons to Pick Norwest to fix your Lofra Oven repairs in Sydney
Are you looking for the best oven repair company in Sydney? You have come to the right place. Take a look at why we're the best at what we do.
We are the best Lofra Oven Repair Experts in Sydney
Between our qualified and experienced technicians, our personalised service and our super fast results, we know that we're unbeatable.
We offer Fast Response Delivery
We boast fast response teams, experienced experts technicians and spare parts on hand for all of your repairs. We also know that when you need something repaired, you need it done fast which is why our rapid response vehicles are located all around Sydney.
You can Expect Guaranteed Results from us.
Need your oven fixed right the first time? We stand by our experience and offer all of our clients a guarantee on their repairs. We also offer a 12 month spare parts guarantee so that you can be confident in our service. So, when you choose Norwest you choose quality service.
Types of Ovens Offered by Lofra in Australia
There are several different types of Lofra oven on the market and we are able to repair all of them. Some of the common ovens include:
Gas oven
Electric oven
Convention oven
Pyrolytic oven
Built in ovens
Freestanding ovens
Frequent Issues We see during Lofra Oven Repairs
Lofra is a very reliable brand of oven, however, they do sometimes encounter problems. These can include, but are not limited to:
Lofra Oven Spare Parts We Replace Often
When we are called into repairs a Lofra oven or stove we often find that we need to repair or replace the following parts:
Oven door hinges or seals
Thermostat
Burners
Oven timer
Oven Repair Service we offer by-brand
Read what our customers have to say
Don't just take our word for it though. Have a read through our numerous reviews and decide for yourself. Take a look at some of our customer reviews for everything from dryers, washing machines and fridges to dishwashers and you'll see just how happy our customers are with our service. With over 30 years in the industry we're confident that we can provide you with a service that you will be more than happy with.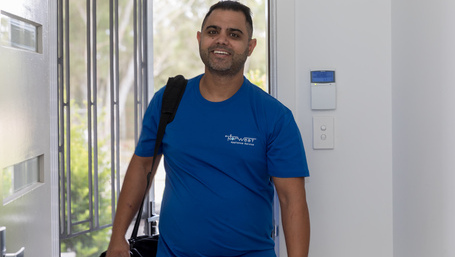 Locations we offer Lofra Oven repairs in Sydney
We service all of Sydney and its surrounding suburbs. If you need an application repair service in the Sydney area our fleet of rapid response vehicles will be able to come to you. If you're looking for Lofra oven repairs in Castle Hill or Kellyville, or oven repairs in Parramatta, Penrith or Blacktown, we can help.
More doubts? Fill out our Quick Enquiry Form
If you still have any questions or concerns, why not get in touch with us today? Our team will be happy to answer any queries you might have and provide more information where they can.