We are the best Chef Oven Repair Experts in Sydney
If you're looking for a family owned and run business with 30+ years in the industry, Norwest Appliance Service are the experts you need.
We offer Fast Response Delivery
If you need your Chef Oven repaired today, look no further. With fast response teams, experienced experts technicians and spare parts on hand for all of your repairs, you can be sure that Norwest will get the job done, fast.
You can Expect Guaranteed Results from us
If we're going to do a job, then we're going to do it right. We believe that our experience in the industry speaks for itself so we offer our clients guaranteed results on all of their appliance repairs.
Chef offers three different types of ovens:
Conventional
Fan-forced
Multi-function ovens.
Frequent Issues We Fix during Chef Oven Repairs
Chef ovens have long been a favourite in Australia. However, they do still occasionally have some issues that require an expert's assistance to get them up and running again. These issues can include:
Chef Oven Parts We Replace Occasionally
Some of the more common parts that we need to replace in Chef ovens can include:
Regulating switches
Thermostats
Hot plates or elements
Ignition system
Fan motor
Oven Repair Service we offer by-brand
Read what our customers have to say
We're firm believers that the best display of our expertise is through the reviews that our clients leave. Take a look at our customer reviews to see what our clients have to say about our customer service and appliance repair capabilities. We think that our 4.8/5 rating speaks for itself.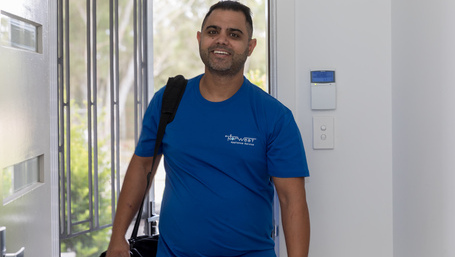 Locations we offer Chef Oven repairs in Sydney
If you need your Chef oven repaired and you're located in Sydney and its surrounding suburbs, you're in luck. Not only do we service most of Sydney but we also have rapid response vehicles that can come to you. If you're looking for Chef oven repairs, we can help.
More doubts? Fill out our Quick Enquiry Form
Do you still have questions about our service? Don't hesitate to get in touch with us today . Our team will be more than happy to answer any queries you might have and provide more information where they can. Don't wait, for all other appliance related issues such as washing machines, amd dishwashers call us today!